Chicken Finger Dipping Sauces
We love fried chicken fingers at our house, so a good, delicious dipping sauce recipe is essential.
We love Cane's Sauce – a tangy, peppery, and creamy sauce that goes perfectly with chicken fingers and french fries. I think it is one of the best recipe's on my site – and the use of Worcestershire sauce and garlic powder gives it just the right amount of savory flavor to balance out the tang and creaminess. It is perfect for dipping crunchy fried chicken tenders. (I also have a Paleo Cane's Sauce Recipe!)
We also love Chick Fil A Sauce – it's a great honey mustard sauce with a bbq sauce mixed in.
And we can't forget Boom Boom Sauce – a sweet chili sauce and mayonnaise-based sauce that is so good with all of our favorite finger foods.
Seafood Dipping Sauces
We love to make fried seafood, so tartar sauce and remoulade are essentials to have in your repertoire. A good tangy sauce perfectly balances out greasy fried food. I love to make Creole Remoulade Sauce, and the trick is to smash the cloves of garlic with the side of your knife and crush it into your cutting board to get the most flavor from the garlic. It is a great spread to put on sandwiches and fried seafood po boys.
Tartar Sauce is made with fresh lemon juice, dill pickles, and mayonnaise. (Though some people use sour cream!)
More Delicious Sauce Recipes:
Another one of my favorite recipes, though not on my site, is our favorite enchilada recipe from the Food Network. It is a tortilla casserole that uses pantry ingredients, and we use whatever we have on hand to make it. It is such an easy recipe, and the substitutions are always so good. We usually skip either the tortillas or the rice, we use black beans instead of pinto beans, I make the chicken in my Instant Pot, and we use cheddar cheese or sharp cheddar with the jack cheese – it is such a great way to clean some things out of the fridge and make a meal to feed a large crowd.
I also freeze leftovers in a freezer-safe container, and we have meals for several days. (I'm including it as a "sauce recipe" because there is an enchilada sauce recipe that we use all the time! It's our favorite red sauce to make. I use tomato paste instead of tomato sauce and use homemade stock. It is such a flavorful sauce.)
Italian Red Sauces
Do you call your spaghetti sauce marinara sauce, spaghetti sauce, or red gravy? Growing up, my mom always called it red gravy. I love to make red gravy in a crockpot – letting it simmer all day to develop such a rich flavor.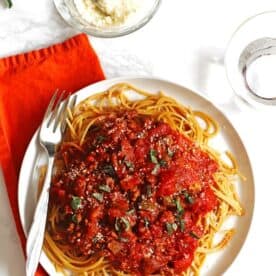 Crockpot Spaghetti Sauce
Spaghetti sauce in the crockpot makes a delicious dinner that is easy to make. The ingredients slowly cook for hours to make a flavorful sauce.
spaghetti sauce recipe
Curry Sauces
I don't have any curry recipes on my site because it doesn't really fit with my niche, but we love a good curry sauce. My friend Jess who runs the blog Inquiring Chef lived in Thailand with her husband and is an expert on the most popular Thai curry sauces.
Curry Paste is a great condiment that can be used to enhance so many different recipes if you are willing to give it a try!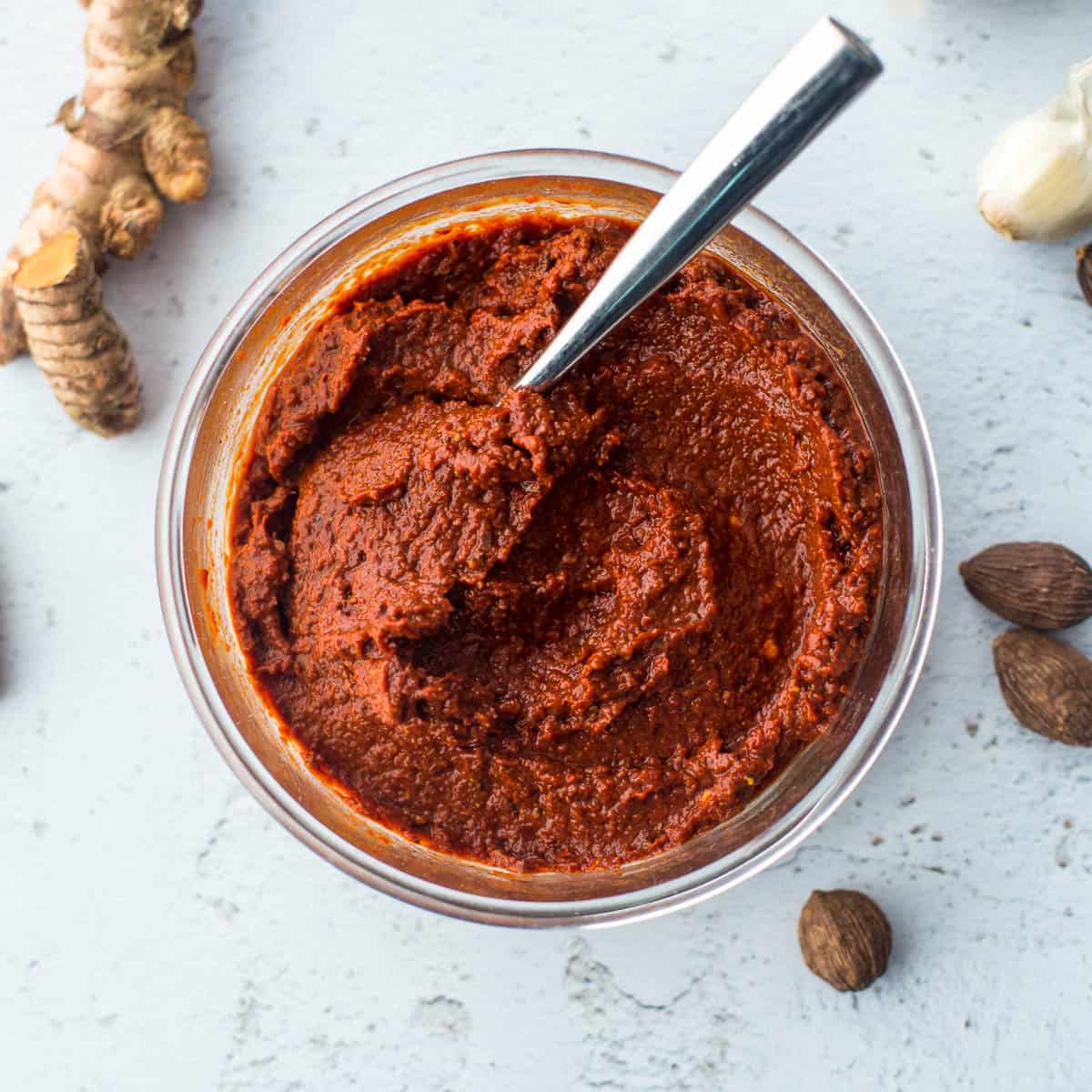 Khao Soi Curry Paste
Khao Soi paste makes a mild curry flavored with turmeric, ginger, and cardamom. It is the heart of the addictive Chiang Mai Noodles.
curry paste recipe